We've said it before and we'll say it again: "You don't need a website for your business. You need a good website for your business." Sounds simple enough, right?
In the digital age it would only make sense to have a website, but what is the difference between having a website, a good website, even an exceptional website? While the standards are constantly changing in the technical fields like backend coding, SEO, and other areas of website development there are certainly constants that do not change across website development! Today we're going to talk about those, how they benefit your business, and how you can do them with little to no prior knowledge of web development.
Let's use our most recent example of a complete web overhaul: The Literary Healing Arts [formally known as The Literary Healing Arts Foundation]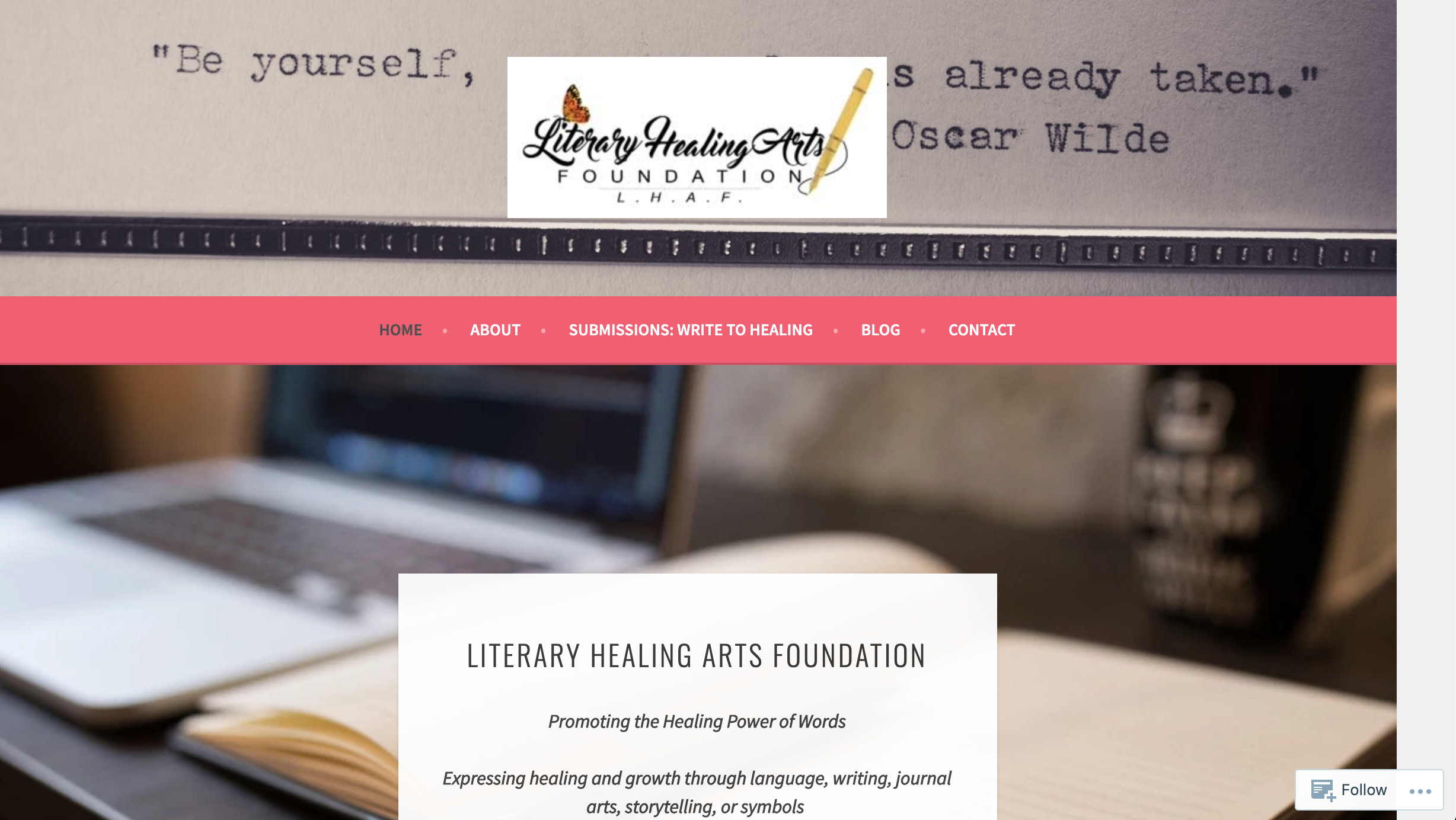 While this site is a great effort from someone who may not know a great deal about web development, we could all probably agree there are somethings we would change! It might be helpful to do a little exercise! Name three things you would change about this website. Some things to keep in mind: How does it make you feel? Are there grammar/syntax errors? Do you know where you to go once you land on the homepage?
Got your three?
Okay, great! Three things we noticed
Consistency
1. The banner at the top has inconsistent fonts and coloring. Not to mention, the banner image is covered by the white space in the logo.
Grammar
2. It can be really easy to make grammar mistakes, we all do it from time to time. The click-ables at the top are small and some are grammatically incorrect. This is an avoidable mistake that could cost you some credibility with new website visitors.
Layout
3. Finally the color palette is not consistent. The red color on the navigation bar seems out of place since red does not immediately appear to be a part of the branding.
Let's take a look at how we fixed that and how easy a fix that can be!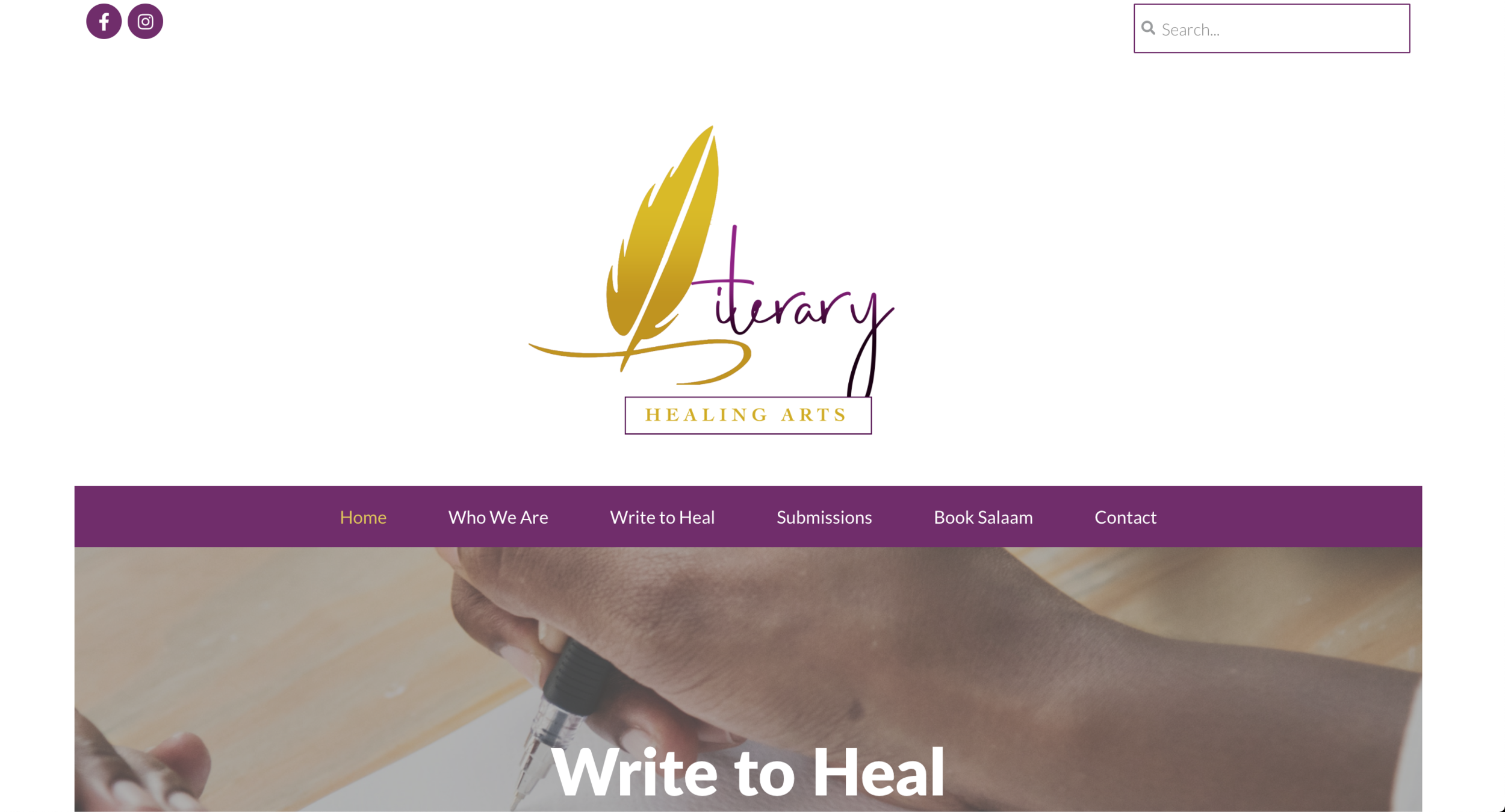 1. We removed the top banner image and replace it with a redesigned logo and colors that match the layout of the website
2. We removed any wordy portions of the headers and made the clickables constant with the brand colors, while also guiding visitors on where to click.
3. We established official brand colors and made them consistent across the website.
Let's look at the bottom half of the homepage next!
Layout
The first thing we noticed is that there is a good deal of dead space that is not being used. It is also unclear what the word jumble image on the right side of the page is meant to do.
Mission
There is very little information on the homepage about the organization. Is it a nonprofit? Do they sell books? There is no mission, vision, or wording about the brand.
Content
We're constantly preaching that video is a great medium to promote a brand. So why is it so small on the page?
Below is our redesign.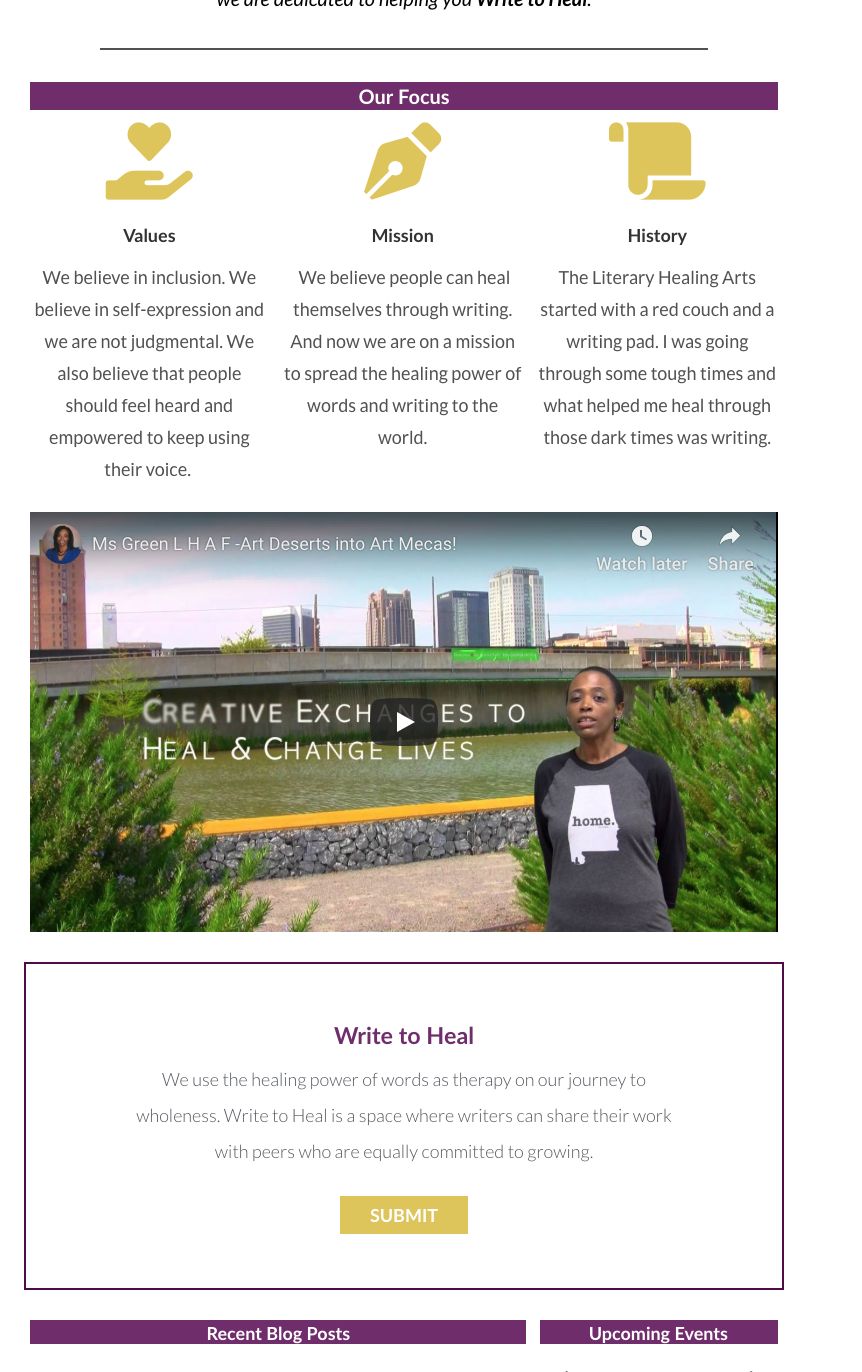 We added a bit more about the purpose of The Literary Arts below the banner. We included blurbs about the values, mission, and history. We enlarged the video and created a Call to Action by asking users to send in submissions.
These are just a few examples of what you can do to spruce and tidy up your website. Always remember that less is more! You don't want to overwhelm your customer. If you have a business selling a small amount of goods, consider adding only a few tabs making it very clear where I need to go if I'm a new visitor.
Also remember to avoid misspellings, inconsistent or aggressive colors, and overall, doing too much! We live in digital age where we want things fast. If you make the customer jump through hoops, they will be more likely to "bounce" off of your page. The ideal conversion happens in only a few clicks! There are analytics tools like heatmaps and other useful items that Google offers to help track where users are going on your page, and we can take a look at those in the future as those are more technical and require more time.
The edits we suggested here can be pretty simple to make if you're willing to invest the time and effort to do it. And if you feel like it's overwhelming, that's okay! That's what we're here for! We're happy to help.